Join Docking@Home: Getting Started Guide (Step 2 of 3)
Start Docking! Joining Docking@Home is extremely easy - it takes just 3 steps, which we will walk you through.
Join the Docking@Home Project <- You Are Here
Step 2 - Join the Docking@Home Project
BOINC offers many different computing projects you can join, simply select Docking@Home.
The first time you run the BOINC manager, it will ask you to choose a project to attach.
Choose Docking@Home (you may choose to add additional projects later).

If Docking@Home does not appear in the projects list, enter http://docking.cis.udel.edu as the project URL.

The BOINC manager will ask you to enter your email and select a password.
Click thumbnail for larger image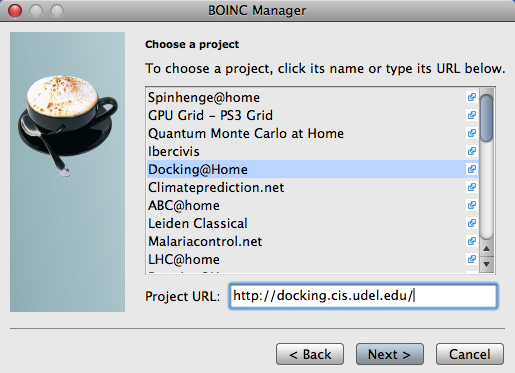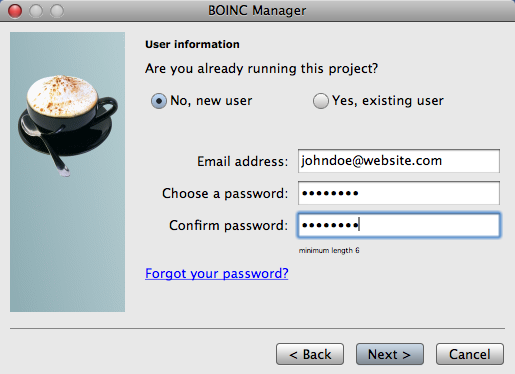 ---
Having Trouble?
If you've encountered an issue or have any questions regarding Docking@Home or BOINC, there are several places to look for answers:
---
Go back to Join Docking@Home