Join Docking@Home: Getting Started Guide (Step 3 of 3)
Start Docking! Joining Docking@Home is extremely easy - it takes just 3 steps, which we will walk you through.
Set Your Preferences <- You Are Here
Step 3 - Set Your Preferences
There are several places to choose how BOINC uses your computer.
Preferences can be set by visiting the Docking@Home preferences page . These preferences are referred to as "global" and will affect any computer on which you run Docking@Home.
Preferences are also available from two places within the BOINC manager. These preferences are "local" and affect all BOINC projects running on this particular computer.

In the Simple View, the preferences tab at the bottom of the window.
In the Advanced and Grid Views, the Advanced->Preferences… menu option.
Click thumbnail for larger image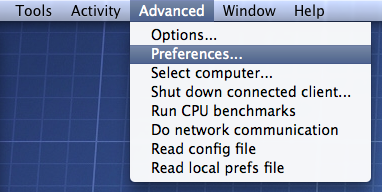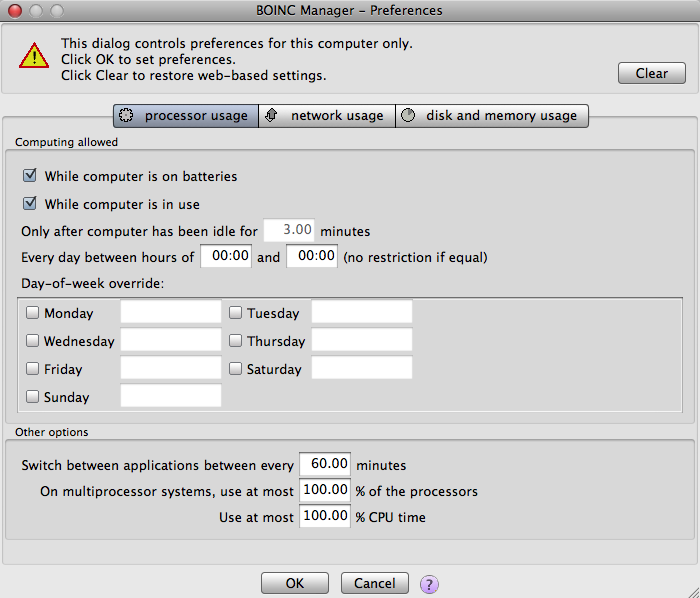 That's it! Here's Some Other Fun Stuff
---
Having Trouble?
If you've encountered an issue or have any questions regarding Docking@Home or BOINC, there are several places to look for answers:
---
Go back to Join Docking@Home